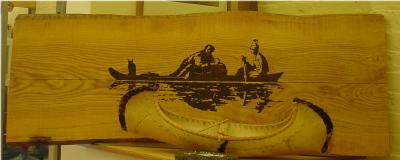 J. River is a leading developer of connectivity, Internet and e-commerce software. Since 1981, the company has developed software solutions to help organizations meet their business goals by providing innovative technologies that enable and empower.

In 1999 J. River launched MUSIC EXCHANGE software - a complete m-commerce solution for record labels and on-line music retailers. Music Exchange automates the sale and distribution of music over the Internet. It provides content owners with a simple, secure mechanism for creating, promoting, selling and licensing music on-line, while providing consumers with easy, legal access to high-quality music.

Built-in security and integrated Digital Rights Management make it an ideal solution for organizations that want to protect their rights while pursuing digital commerce. Also, the flexible, modular design of Music Exchange technology means that it can be customized to implement individual Internet strategies for partner organizations. Collectively, these modules provide a complete and flexible e-commerce solution for business, including simple and secure ordering, permanent content encryption, secure content distribution, easy additive licensing, and a comprehensive customer database.

Music Exchange is the only open technology designed to serve the recording, video, software and publication industries as an open standard for secure sales, distribution and licensing of digital files. J. River drew on its experience with connectivity, electronic licensing, security, and secure software e-commerce to design and develop this revolutionary software.

MISSION
J. River's mission for Music Exchange is to provide the best end-to-end technology to facilitate digital delivery of music and other digital media with a complete system that protects content, upholds the rights and integrity of content owners and artists, and provides the consumer with simple and legal access to high-quality music.

Established in 1981, J. River, Inc. is based in Minneapolis, Minnesota.